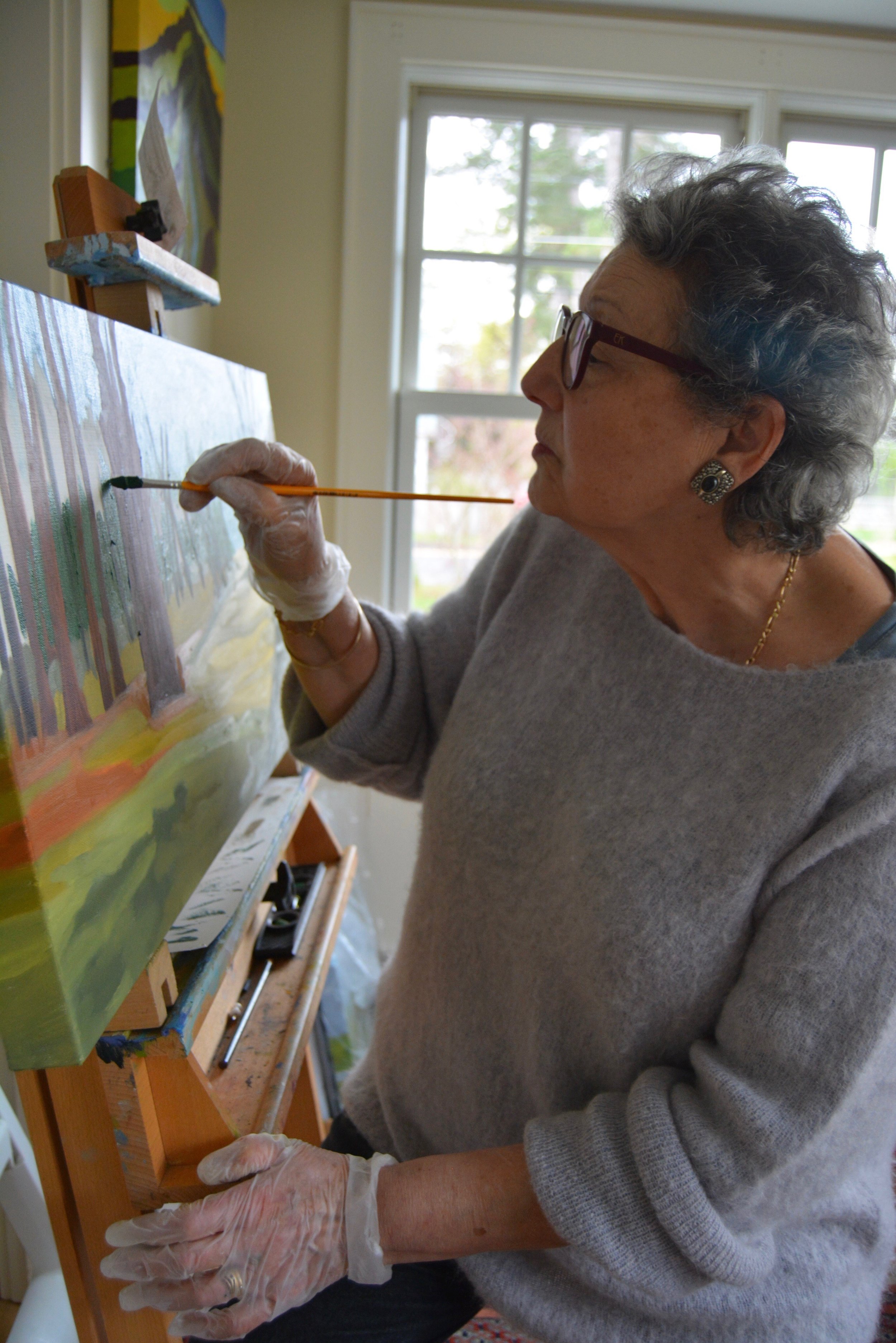 I am an enthusiastic gardener and find peace and serenity in the quiet of nature. One of my favorite activities is to nurture my plants and marvel at the succeeding flower blossoms and the generous harvest of herbs, fruits and vegetables. When I am not tending to the garden, I like to discover the landscapes of France and New England.
I like outdoor sceneries that offer a sense of the vastness and mystery of our world. Painting is for me a reflective, meditative, and visual appreciation of nature. Being able to stop and look is a rewarding experience, but taking the time to paint the views, links me organically to the wonders of life. I tune into the visual flow before me, reducing it to an arrangement of color waves. My eyes see continuous pathways and I follow them with my brushes. The end product is closer to abstract realism than a true representation of the scene.
Although I started training with watercolors, I now prefer to use oils with brushes or a palette knife on canvases or boards. Colors and textures are at the forefront of my process, and how the edges of each color join together in harmonious tones is what challenges me.